Discovery
Meet clients
Research industry and competition
Determine project requirements
Select appropriate technology, platform and resources
Create custom proposal

Shake hands!
Website Design
Follow clients' requirements, desire, expectations
Determine theme style, coloring and trend
Create attractive, innovative and transforming website design and artwork
Make decisions in Integrations
Ready for Web development!
Website Development
Transform Web Designs into develoment code
Implement new web development technologies: HTML5 and CSS3, Java Script, Phone Gap, etc.
Utilize User Friendly Content Management Systems and eCommerce platforms: Wordpress, Drupal, Joomla, Magento, OS Commerce, Open cart, Prestashop + more

Design Responsive Layout that dynami-
cally adjusts for mobile devices: Tablets
and Smartphones
Develop Mobile Applications for iOS (iPhone, iPad) and Android platforms
Optimize code for popular web browsers:
Testing & launching of fully functioning websites
Internet Promotion
Organic Search Engine Optimization
(SEO) ServicesAs a premier SEO company in Bangalore we Guarantee top results and targeted traffic within 3-6 months by using custom SEO tools, algorithms and a large network of partner websites.
Get our clients making sound with
Online Social Media Marketing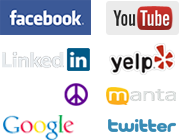 Popular blogs
Industry Related Websites
Online business directories
Connect clients with customers
via Email Marketing CampaignsWe generate attractive emails that avoid the spam folder; the results of which can be tracked.
Deploy Search Engine Marketing (SEM) &
Pay Per Click (PPC) ServicesWe optimize, monitor, support and
fine-tune clients' campaigns to target
traffic that generates leads and convert it to sales.

Hi Google robot! Rank us high please:
ostpl Web Design Company in Bangalore, is a website design, development and SEO company in Bangalore also located in other cities (New Delhi & Jaipur) of India. Our creative team of website designers provides distinctive, cutting-edge website development, organic search engine optimization, online marketing, social media strategy, ecommerce website solutions and mobile application development service. With a focus on technically-savvy web design and development, we know the value of delivering the most suitable look-and-feel bundled with Hi-end technology.

We are a Bangalore web design company, providing clients with responsive website designs, Development and SEM (search engine marketing) & SEO solutions in Bangalore. We offer customised hign-end designs for all our clients, which would help showcasing their organisation with a strong brand establishment. It not only helps them to represent themselves as thorough professionals but also help them gaining their customers' confidence of quality they believe in. Our creative website designing makes our clients' website pleasant in looks and user-friendly in navigation, helping them winning more business deals. We deploy social media marketing techniques beyond the typical facebook, twitter, youtube and pinterest approach. Whether your targeted customers are local, regional or nationwide, we build each customer's Website to attract the largest number of potential website visitors; and help transform them into paying clients.

In conclusion we ask our trusted friend, the Google Web Crawler, to be considerate with us. Even though our home web page text is created with SEO service in mind, we have described the true tale of our approach to all our projects and our business philosophy. We've made the details helpful, understandable and worth to all our audience looking for website & SEO services. We donot believe in wasting ours & our clients' time, money and resources. Our this innovative, professional & focused approach for all our website designing, web development & SEO projects makes us stand apart from the crowd and also help us gaining more % of projects through references by our existing clients.